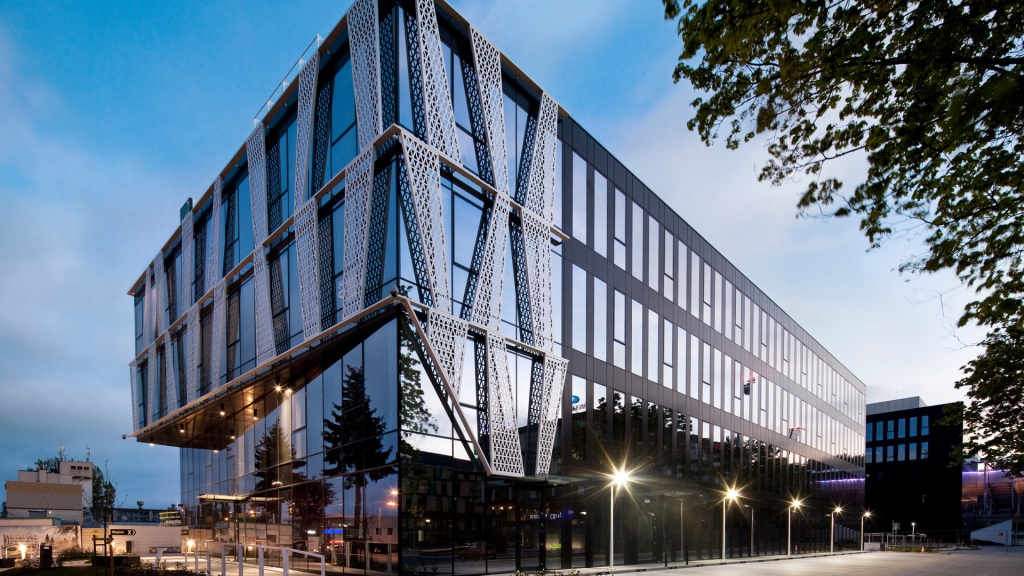 The case study
The ParkCash system at NORDEA BANK
THE CASE REPORT
How was the NORDEA car park adapted to a hybrid work model?
The bank's office buildings are located in three different Polish cities. The management decided to implement a uniform parking space sharing system to bring all offices into line with the requirements of hybrid work. This meant that ParkCash solved a number of problems. The different barrier and gate access control systems in the car parks of each of the customer's office buildings part of this project presented a challenge.
Furthermore, reporting parking space use in a rotational model (no permanently assigned spaces) was an important aspect for the customer. ParkCash software calculates the value of a parking space which an employee used for several hours or days. For example, if an employee with a permanently assigned parking space enjoyed a benefit worth 300 zł, tax was calculated on this amount. On the other hand, if an employee used a car park space 5 times in a month, our system calculates the proportional taxable value of the benefit. This means less work for HR/accounting departments.
A THOROUGH ANALYSIS OF THE PROBLEM
Challenges:
Adapt car parks to a hybrid work model
New parking space reservation system had to be tailored to cope with a hybrid work model.
Upgrade a traditional car park system
We provide a uniform barrier opening system at all customer sites, integrated with various access control systems.
Parking spaces reservations
Employees make all-day parking space reservations using the ParkCash app and are allotted access to the car park for the duration of the reservation.
Barrier mobile remote control through the app
The mobile remote in the dedicated ParkCash mobile app, makes opening barriers without a physical remote/RFID card not only possible, but ultra-simple.
A management system for all car parks
A web-based admin panel accessible from a web browser facilitates straightforward and convenient management of parking spaces, entry access and settlements at all customer sites.
What changed since we started working together
an opportunity to reserve spaces for a day compatible with a hybrid work model
access to a car park only with a valid reservation
barriers operated using the Mobile Remote
monthly reports on the value of the car park benefit
Hybrid work meant that the car park was no longer used in its full capacity. We needed to change something as our employees' habits changed due to the pandemic. And this is where a ParkCash solution came into its own.
ESG BENEFITS
See the real impact that can be made by green office buildings that care about the environment
Employees don't waste time looking for a place to park
Less traffic jams near the site
"I don't have a reservation, I will cycle to work"
Are you wondering whether the ParkCash system is right for you? Arrange a free consultation.
Choose a convenient time and date for an on-line meeting with our consultant. Together you will analyse your company's car park management requirements.