Who we are
The philosophy
behind our efforts
We operate in an area where Smart City and PropTech overlap. Based on the sharing economy idea and with the support of the National Centre for Research and Development, we have developed an innovative technology for managing parking spaces. We set ourselves the goals of improving the quality of city life and optimising the car park use in enclosed spaces. Using our reservation system, drivers do not waste time looking for parking spaces, which makes a real difference in reducing traffic jams and air pollution in large city centres.
0
users
and that number is growing
0
per month in e-payments
thanks to a seamlessly operating on-line payment system
0
reservations per day
guaranteeing full use of parking spaces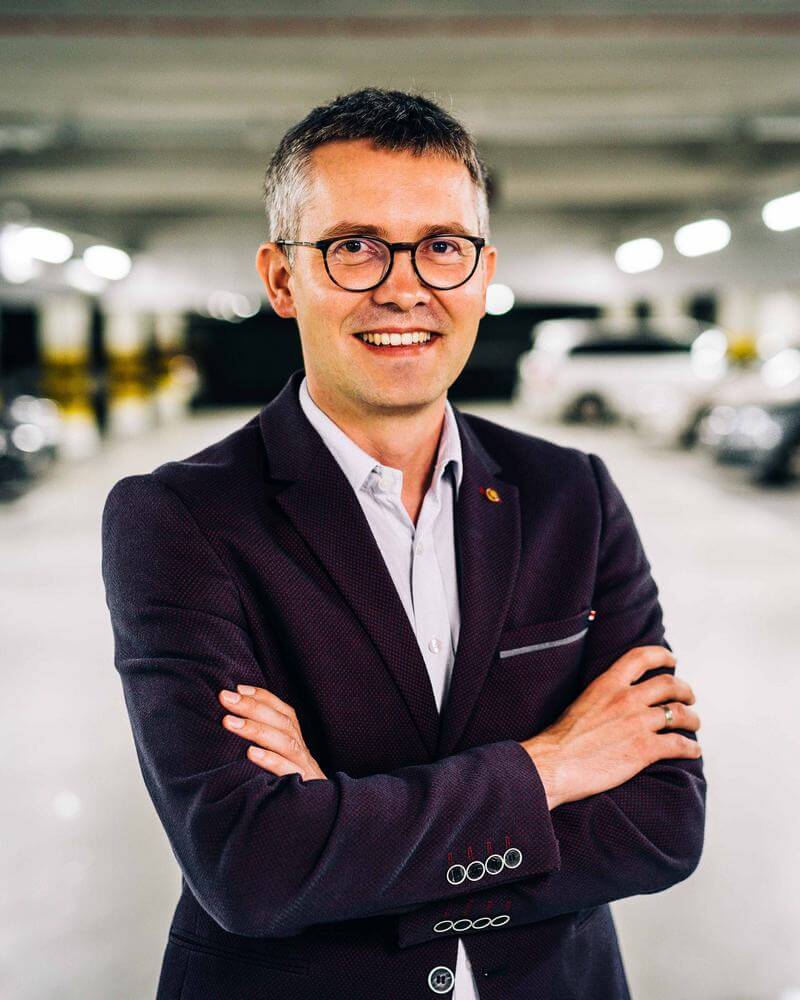 Co-founder
Piotr Nizio
Piotr Nizio – social activist and entrepreneur. Piotr is passionate about new technologies that improve the quality of big city life. Co-founder of the ParkCash start-up. His goal was to enact a change in the quality of parking in office buildings and residential estates. At ParkCash, he has been successfully convincing large corporations faced with the demands of hybrid working to change the way car parks are used. Professionally, he specialises in sales and marketing and in building sales channels. He was socially involved in projects centred around the WIOSNA Association (Noble Gift, Academy of the Future) and in religious projects (Extreme Way of the Cross, Masculine Side of Reality). Passionate about change, building teams and helping people to grow. A graduate of Krakow's CUE, Chartered Institute of Marketing and the Family Theology College.
A happy husband and father of three. Piotr loves volleyball, cycling and the mountains. Biggest sporting achievement: climbing the Grossglockner and walking from Kraków to Zakopane in 48h.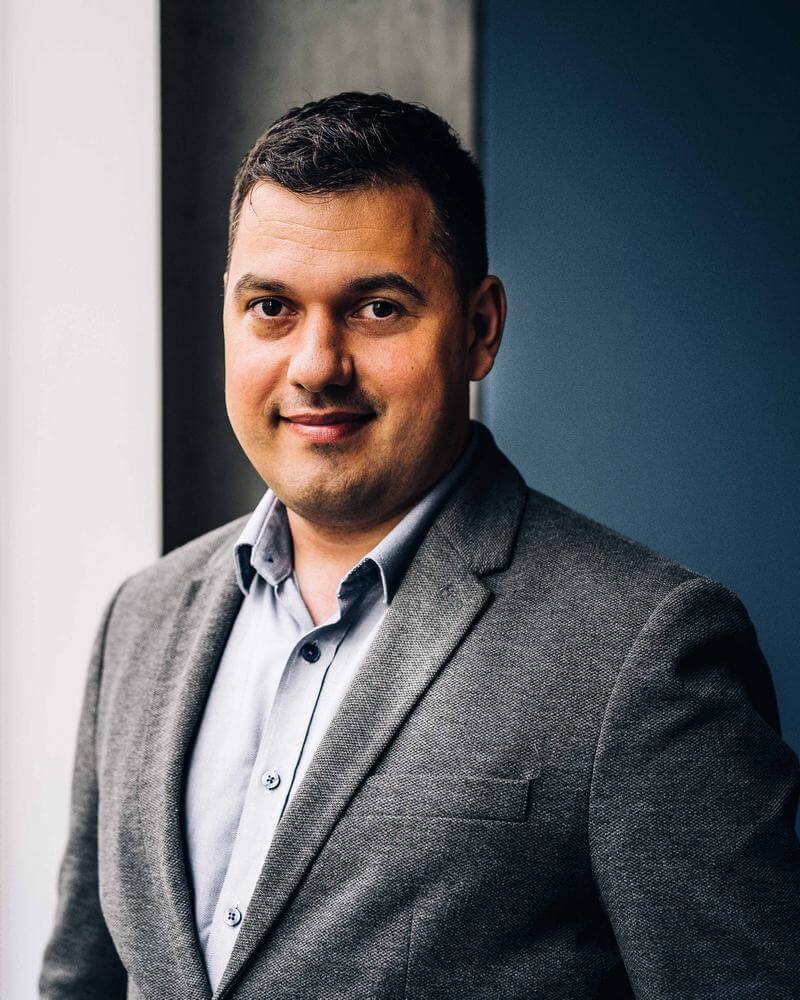 Co-founder
Piotr Żak
Co-founder of the ParkCash platform, which optimises the use of parking spaces, passionate about new technologies. At ParkCash, Piotr is responsible for developing technological solutions – IoT solutions, systems and applications that make car parking spaces more flexible and satisfy the current demands of Smart City trends. A Kraków University of Technology graduate, for many years responsible for the development of innovative Business Intelligence products.
In his spare time Piotr is socially active, supporting large social projects and people who are new to the world of technology by recommending the best technology solutions to them.
April 2019
Establishing ParkCash
July 2019
We secured funding for an R&D project
from the National Centre for Research and Development and an investor, BLDG Venture
June 2020
We secured funds
from the Polish Agency for Enterprise Development within the scope of measure 1.1 Start-up platforms for new ideas, sub-measure 1.1.2. Development of start-ups in Eastern Poland.
May 2020
Our first customer!
We implemented a parking system at a commercial car park in Lublin.
September 2020
First corporate customer
We implemented a car parking reservation system at Zabłocie Business Park A for j-labs.
June 2022
Onepager summary
20,000+ users; 3,000+ parking spaces; PLN 100,000 per month in e-payments; 1,000+ reservations per day.